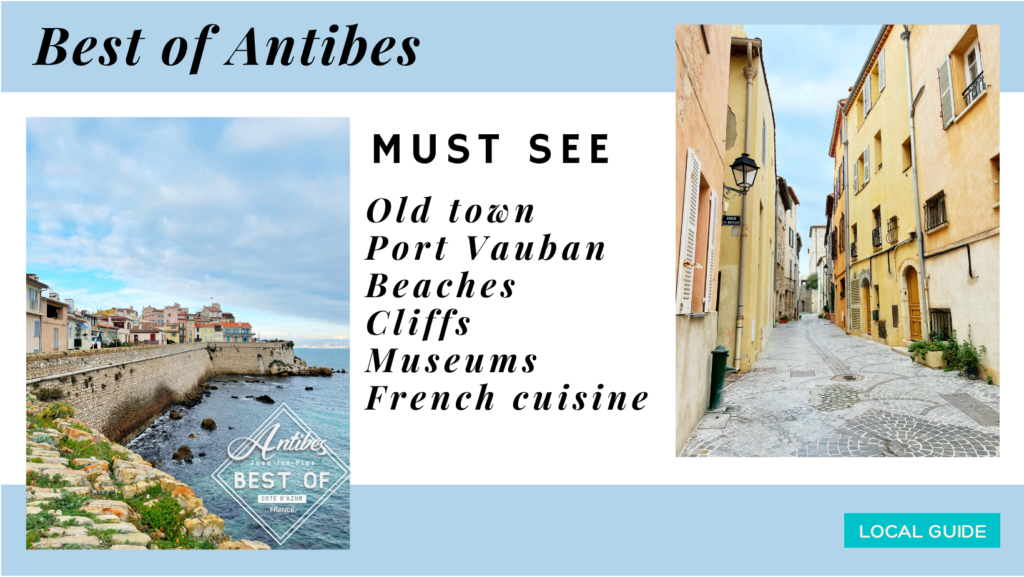 Get the best of Antibes on the French Riviera which is home to a Picasso museum, beaches, marina and a charming old town. This historical coastal town with a true old French vieil ville was once called Antipolis, having been founded as a Greek colony by Phocaeans from Massalia (Marseille) way back some hundred years BC.
After centuries where various world powers ruled, the tourism took off. Leading to the creation of the resort town Juan les Pins in late 1800. Juan-les-Pins is a seaside part of Antibes which saw much development throughout the 1920s. Here celebrities checked in to Art Deco hotels to relax, as an alternative to Nice and its Promenade de Anglaise.
Cafes
The necessary places for an espresso and croissant or pain chocolat.
---
Paul
Nomads cafe
Cafe Marius
Boulangerie
For those delicious fresh baked breads, baguette, lavain and brioche.
---
Boulangerie Wilson
Boulevard du pain
A l'épi d'Or
Sandwicherie
Don't miss out on the sandwiches, bagels and wraps with tasty fillings.
---
Margaret café
Le perko
The brisket bar
Stroll along the town of Antibes.
Stay updated and see upcoming events here.
Check out and book a rental apartment in centre ville.